Power your pump with Solar
No more diesel or electricity costs. Very low maintenance.
Generate free electricity from sun light
Solar water pumping system is a perfect low cost solution to produce electricity to run water pumps. It helps farmers in agriculture with continuous power to water their crops in fields and farms during the day. With low maintenance cost and very long life, this also helps houses, communities and commercial establishments to pump water from bore-well, open-well, sump and other sources to their fields and tanks.
Solar water pumping systems, can work with or without electricity from the main grid. 
The design makes it highly reliable and its rugged build makes it highly durable for a long running life. 

Easy to install, operate and maintain the complete solar water pumping system, including the panels, pump controller or variable frequency drive.
Solar Water Pumping System Benefits and Uses
Can work even without power from the grid, hence reduced electricity bill.
No diesel required to generate electricity, hence a huge savings on expensive diesel cost.
Low maintenance, with just cleaning of dust from solar panels.
No pollution, hence healthier crop yield.

One time investment and free solar electricity for almost 25 years.
Solar water pumping for irrigation, during day time when sunlight is available.
Ideal for places where there is not power grid or having frequent power cut.
Water pumping for organic farming, sprinkler system or drip irrigation. 
Pump water from bore well, open wells, ponds etc to community tanks, over head tanks, treatment plants etc.,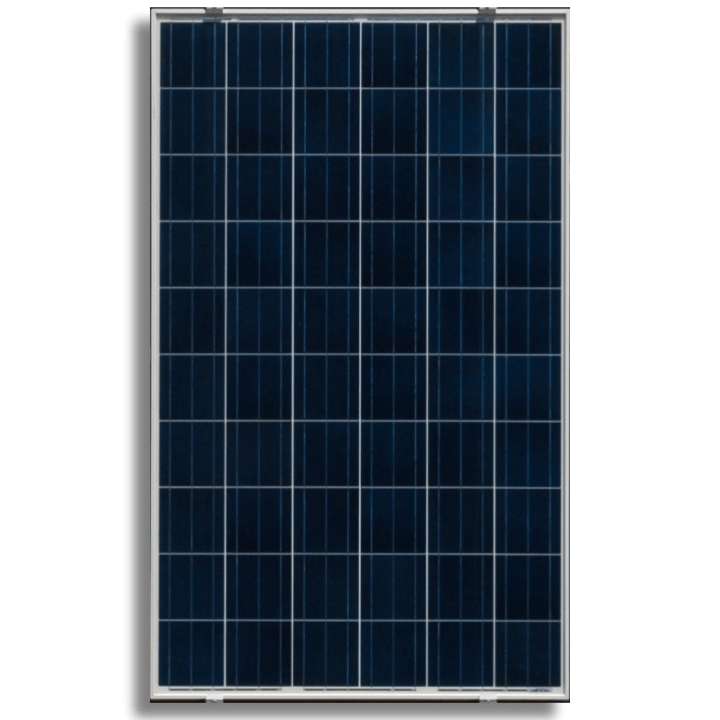 Manufacturer's Warranty
Product Warranty: 10 years
Performance Warranty : 25 years
Weatherproof
High resistance from extreme conditions like salt mist and corrosion
Performance and Productivity
Better performance even at low light conditions
Certifications
IEC and BIS certified
IP67/IP68 rated junction
Higher efficiency and minimum loss
High grade solar panels with excellent temperature withstanding capability.
Safety
Fire Safety: Class C (Type I)
Electrical Safety: Class II
Specifications
1500vdc polycrstalline panel
Upto 17.31% conversion efficiency
3.2mm, AR coated tempered glass
VFD( Variable Frequency Drive) Specifications
Manufacturer's Warranty
Product Warranty: 1 Year
Weatherproof
Can sustain extreme heat and cold.
Design
Compact and Sleek design. Integrated with an LCD display provides real time visual information to you.
Features:
Dry run detection
Soft Start Control
Low voltage protection
Safety
Protection: IP20, IP21 enclosure
Maximum Efficiency
Efficiency >96% 
Specifications
Max. DC input voltage: 300-800-VDC
MPPT range: 300-800VDC
Max. AC output voltage: 380-480VAC
Dimensions: 220*260*190 mm 
Remote Monitoring
Monitor system status and solar power produced through Wifi or GPRS Kit (Optional)
FREE DELIVERY ​
Delivered free of charge across India on all items purchased in our online store.

EASY EMI
Easy monthly installments EMI available on all major credit cards and cardless.

SECURE PAYMENTS​
Accept all payment modes with cards, net-banking, UPI and mobile wallets.

HIGHEST QUALITY​
Best in class collection of solar products, solutions and delivery of services.
For more information about Solar Water Pumping System